COMBO Pack - Pick Any 2 Exotic or Legendary Hand Cannons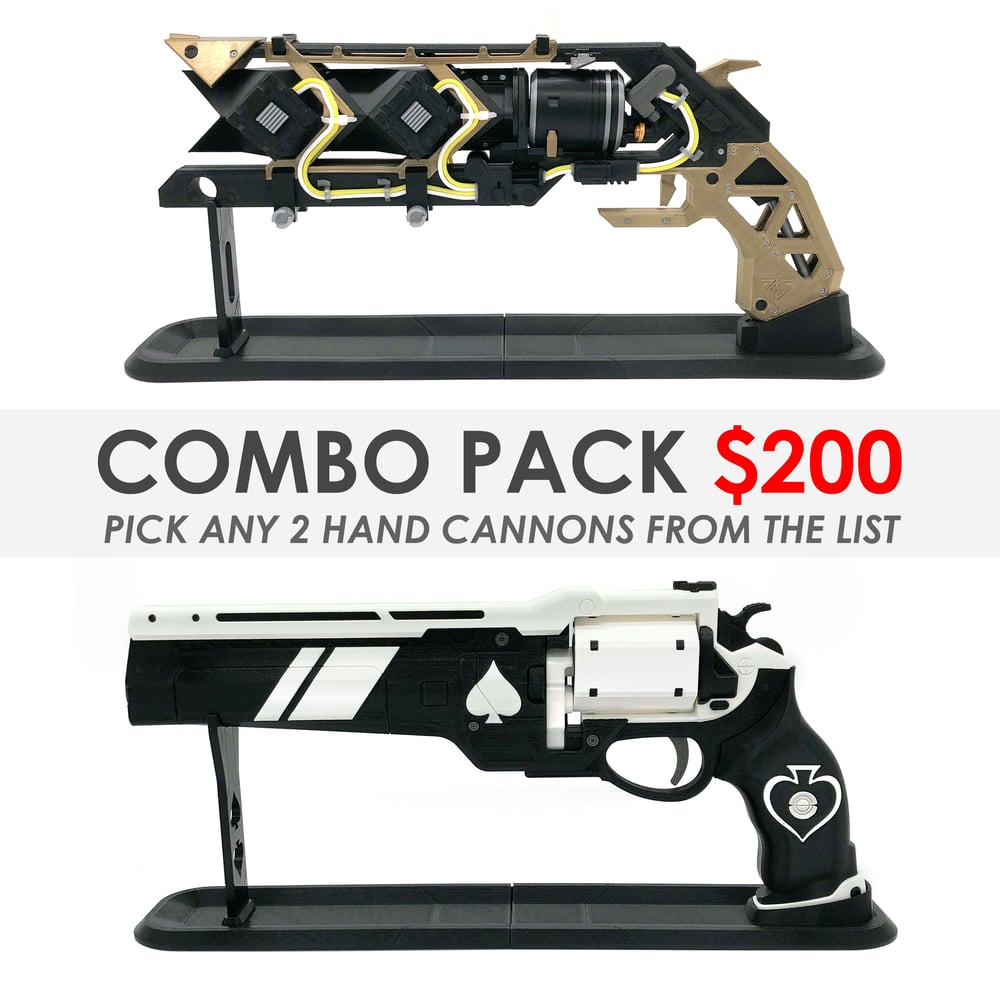 Two Hand Cannons Combo Pack. Pick Any 2 hand cannons for the price of $200 free shipping included.
IKELOS_HC_v1.0.2, Ace of Spades, Big Blind, Last Hand, Eyasluna, Hawkmoon, The Rose, Fatebringer, Thorn, The First Curse, The Last Word, Sunshot, Red Dwarf, Not Forgotten, Luna's Howl, The Devil You Know, Her Revenge, Duke MK44
Items are 3D printed at 20% infill, very sturdy. Printed in color PLA plastic.
Choose any combination of the hand cannons from the list:
1) IKELOS_HC_v1.0.2
2) Ace of Spades
3) Big Blind
4) Last Hand
5) Eyasluna
6) Hawkmoon
7) The Rose
8) Fatebringer
9) Thorn
10) The First Curse
11) The Last Word
12) Sunshot
13) Red Dwarf
14) Not Forgotten
15) Luna's Howl
16) The Devil You Know
17) Her Revenge
18) Duke MK.44
The hand cannon is about 14 inches(approx. 360mm).
=== FREE Shipping ===
Estimated Shipping Time for Post Office:
- Inside EU about 7-10 Days
- Outside EU about 14-21 Days
Check out my other listings for more props.